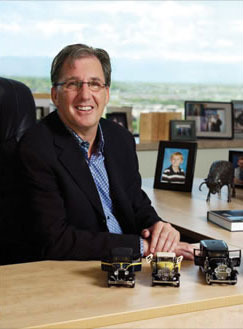 Jay Mills
G.H. Jay Mills is a highly decorated, Army Honorably Discharged Veteran. Jay began his real estate career in 1996 and became a licensed managing broker and owner of Jay & Company Real Estate Services in May of 2005. As a Certified Residential Specialist (CRS), Jay holds the highest designation awarded to sales associates in the residential sales field whose professional accomplishments in both experience and education are recognized. To stand out to prospective home buyers and sellers, Jay has also earned the Graduate Realtor Institute designation. This designation distinguishes him as a Realtor who has gained in-depth knowledge on technical subjects as wells as the fundamentals of real estate. He is the proud father of a son named Maxx, whom is a sophomore at Metro State University. Jay's passion is to constantly educate himself and be surrounded by good, kind, loving people.


---
David Jimenez
David is a Colorado native, living in Parker with his wife and 3 daughters.  He has been in the service industry since he was 15 and even a Valet for Jay's Valet for 6 years. For David, being a Realtor offers a unique opportunity to help people with one of the most significant decisions in their life.  Helping people maximize their real estate goals is David's number one priority.
"Make no mistake, we provide a service, and our goal is for that service to be second to none!"


---
Briana Jimenez
Briana is a native to our beautiful state – born and raised in Denver! She currently lives in Parker with her husband and their 3 wonderful daughters. Real estate has been an interest of hers for a long time, but it hasn't always been Briana's career.  She has a Master's Degree in Education and taught in the Cherry Creek School District for 10 years before staying home with her young children.  Briana a member of the South Metro Denver Realtor's Association and is very excited to call real estate a career now, but even more than that, she is grateful for the opportunity that she has to provide value and develop relationships along the way.


---
Lindsay LeValley
Lindsay was born and raised in Colorado and lives in Aurora with her husband and two daughters. She comes from a background in Retail Management and did that for eleven years. Real estate sparked her interest when her husband went into the industry and she was able to see how much of a life change it was for him. She decided to make the switch and for the last year has truly enjoyed learning, growing and building relationships all around her. Client satisfaction is number one for her as that has been one of her strengths for many years along with making a true lasting connection with everyone she does business with. She is truly blessed for the opportunity to give back to her community, bring value and make a life for her girls. A few of her hobbies outside of business are family, travel, art and anything outdoor based!


---
Zach LeValley
Zach is a Colorado native from the town Elizabeth and now lives in Aurora with his wife and their two wonderful daughters. Zach comes from Retail Management with strengths in customer service, relating well to others and leadership. After doing that for almost twenty years he went into real estate with a passion to help clients fulfill their real estate dreams but to also create a lasting legacy for his family. He's been in real estate now for three years and runs his team that consists of his wife and their ISA who is bi-lingual in Spanish and English. His commitment to excellence really shows in his work and he's excited to take his business to new heights. Some of Zach's interests include being a member of a well-known car club in Colorado, camping and spending time with his kids.


---
Tracey Cohan
Tracey has 18 years of both residential and investment real estate experience where she has represented individual and group investors in finding that perfect fit. She thrives off the challenge of finding the right home for her clients. Whether it be first time home buyers, a young couple looking to start a family, or empty nesters looking for what their next move should be, Tracey loves being the one to guide them through the process of finding the ideal home. Most of all, her absolute favorite part of being a realtor is the lifelong friendships she makes with her clients, and she is proud to say she has run a successful business solely from referrals and "word of mouth" advertising for almost two decades.

---
Robert Fuentes – Rojas
Raised in a real estate family, Robert was exposed to both residential real estate and commercial operations throughout his life. Robert would often assist his mother with staging homes, open houses and commercial operations helping him realize his passion for real estate. After graduating from Cherry Creek High School, Robert immediately pursued his lifelong dream of becoming a Real Estate professional. Robert has always been dedicated to his goals and received his Broker's Designation while attending Metro State University in 2016. From life experiences, Robert knows that a Real Estate transaction is a huge event in someone's life and will meet it with honesty, integrity and professionalism. In Robert's free time he enjoys spending time with his friends, family and furry friend Ebany.


---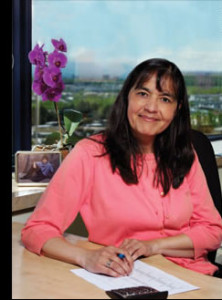 Dianna Schaefer
Dianna is the internal leadership of our company and she has been a dedicated team member since the beginning. With her attention to detail and consistent, professional demeanor she has proven to be one of our finest assets. Dianna is a highly committed mother to her son, Joe, whom is a Senior at the University of Kansas, working on a Master of Architecture. 
If you haven't had the pleasure to work with her you will soon find out why she is the quality person that she is.



---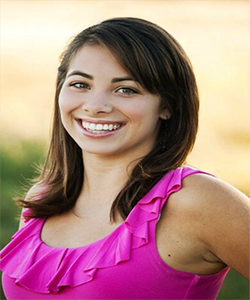 Brittani Sievers
Director of Marketing
Brittani@jayandcompany.com

Brittani joined our team in 2016 after graduating from Colorado State University. With a Bachelor's degree in Journalism, she fuses together her writing, videography and photography skills to make a difference by creating informative material. Her creativity in design allows her to communicate effectively with clients and employees which makes her a valued asset to the team. In her free time, she enjoys baking, watching football, reading and of course exploring the many wonders of Colorado.
---
Jenna Dawkins
Business Research Analyst

Jenna is the newest member to the Jay and Company team. She joined us after spending several years in the event planning and non-profit industry. Prior to her start of her career, she attended the University of Colorado Denver, graduating in 2012 with her degree in business management. Jenna's past experiences will propel her in our industry as she aligns herself with the Jay & Company mission of enriching others in the community. In her free time, Jenna loves traveling any chance she gets, weekend trips to the mountains, and spending quality time with friends and family. Once you interact with Jenna her calming, personable and relatable demeanor will shine through!